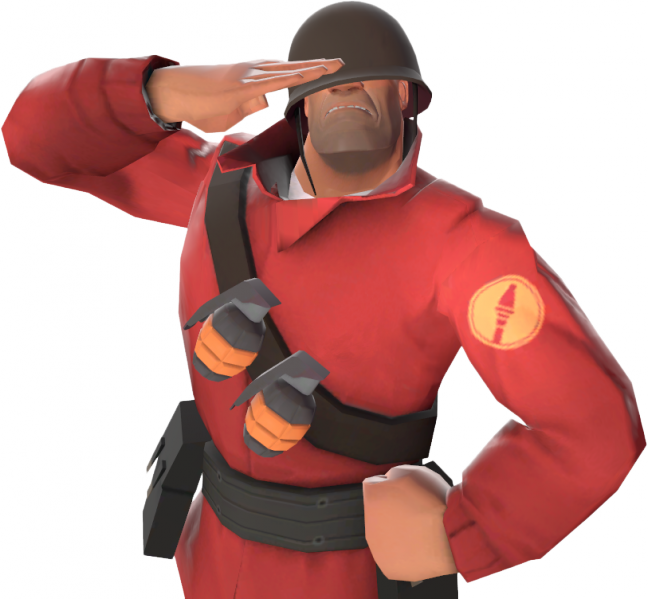 Jump Academy
We are a community of jumpers from all around the world who share the same passion for jumping in Team Fortress 2.
Join us today!
JumpBOT has been updated with a new feature: calling the bot while as a medic.

This allows players to practice quickfix jumping by calling either the soldier bot or the demoman bot. This is currently under the test phase, so please let us know in the forums if there are any issues.

Have fun.
---
In light of network issues, the Australia jump server has switched hosts. Please update your bookmarks with the new IP address.


| Server Name | IP Address | Sponsor Partner |
| --- | --- | --- |
| jumpacademy.tf | Dedicated Server | AU | 103.1.206.65:27035 | SimplyTF |
Also note that while we do not run a rotation server in AU, our server partner
SimplyTF
does, so make sure to check them out here:
| Server Name | IP Address |
| --- | --- |
| Just Jump ~ SimplyTF | 103.1.206.65:27015 |
Enjoy, and let us know if you encounter any issues.
---
Our main web host is currently experiencing difficulty (possibly due to a DDoS), which affects our website, database, and index for the FastDL CDN.

This will mainly cause disruptions with loading and saving locations for jumpassist, maps not downloading for players, missing player rank and tag colors, and game servers being unable to fetch jumpbot recordings.

In the meantime, should you require a map, you can find it from jump.tf's map spreadsheet.
---
Copyright © 2017 Jump Academy — Powered by
Steam
.