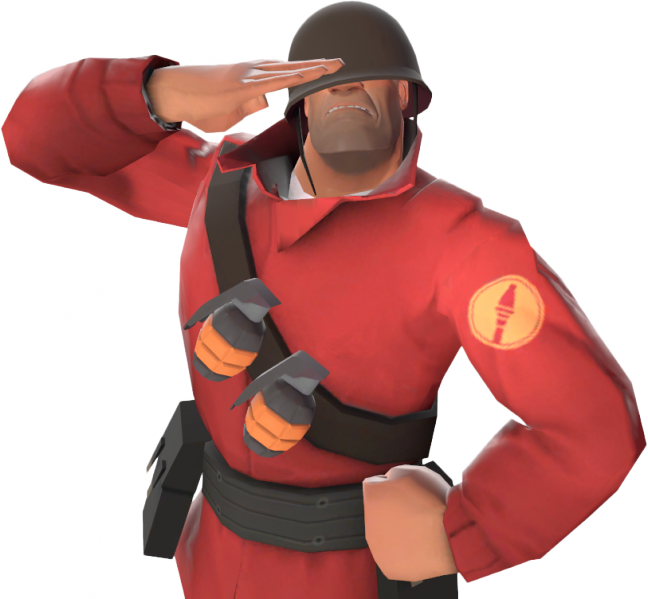 Jump Academy
We are a growing community of 44,940 jumpers from all around the world who share the same passion for rocket jumping in Team Fortress 2.
Join our Steam group today!
A recent Vice[www.vice.com] report detailed the free antivirus company collecting and selling browser history (including URL, visiting time, order of site visits, search engine query terms, links clicked on Amazon, etc.) to third-party companies.

The data sharing is supposedly opt-in and shows up as during an installation screen for new users and as a prompt for existing users, but the article suggests there are some users have not been made aware of this. So beware.
---
The South American servers have been moved to a more powerful machine from a different server provider. This should fix the lag problem experienced over the past few months.

If you added our servers to your bookmarks with sa.jumpacademy.tf, it should automatically redirect to the new IP address 45.231.132.143.

Here is the current server lineup for SA:


jumpacademy.tf | Servidor Dedicado | SA
sa.jumpacademy.tf:27015
jumpacademy.tf | Soldier | SA
sa.jumpacademy.tf:27025
Please note the Hightower server has been removed as there were almost no players over the course of several months compared to the jump servers.
Have fun!
---
During Thanksgiving's week, from now until the end of November, Hightower will be running an autumn themed skin.

https://steamcommunity.com/sharedfiles/filedetails/?id=1920881662
https://steamcommunity.com/sharedfiles/filedetails/?id=1920881816
---
Copyright © 2014-2023 Jump Academy — Powered by
Steam
.