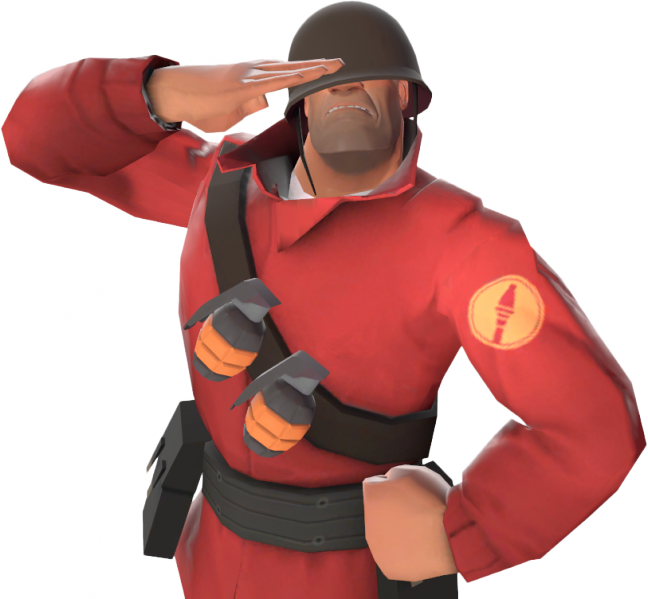 Jump Academy
We are a growing community of 44,940 jumpers from all around the world who share the same passion for rocket jumping in Team Fortress 2.
Join our Steam group today!
Date: DEC. 10th - 11th 2022

We'll be live with TFConnect in a week; Doing an interview about movement in the source engine, Jump Academy as a community and we'll also be showcasing different movement styles, and will be teasing an upcoming PvP branch-out!

Day 1:
- Painting, Chaos Competitive, Monopoly, TF2 Community Spotlight: Jumping/Surfing, Jeopardy, DnD, TF2 Voice Actors segment
Day 2:
- More Chaos Competitive & Monopoly, TF2 Community Spotlight: ParkourTF & TF2Maps, shork cooking, Mann vs. Machines



---
Our servers are currently crashing repeatedly on startup after the recent TF2 update and requires some fixes to be pushed by the SourceMod team.

This may take a while though, so hang tight!
---
Jump Academy is once again partnering with EssentialsTF to host this year's DreamHack jumping speedrun competition!

he competition is open to anyone and will consist of 7 demo/soldier maps between October 24th and October 30th. The competition has a total prize pool of $1500.

The full map selection for each day is listed below. Check out the event page for more detailed information about regional timing and server info: https://essentials.tf/beyond/jump


Round 1: jump_beyond_b3 (Soldier)

Round 2: jump_booyah_jmc (Demoman)

Round 3: jump_mowi_rc2 (Soldier)

Round 4: jump_sketchy_final (Demoman)

Round 5: jump_vanilla (Soldier)

Round 6: jump_koi (Demoman)

Round 7: jump_ursprung_final (Soldier)
Round 1 begins for Asia & Pacific in just two hours!
---
Copyright © 2014-2023 Jump Academy — Powered by
Steam
.