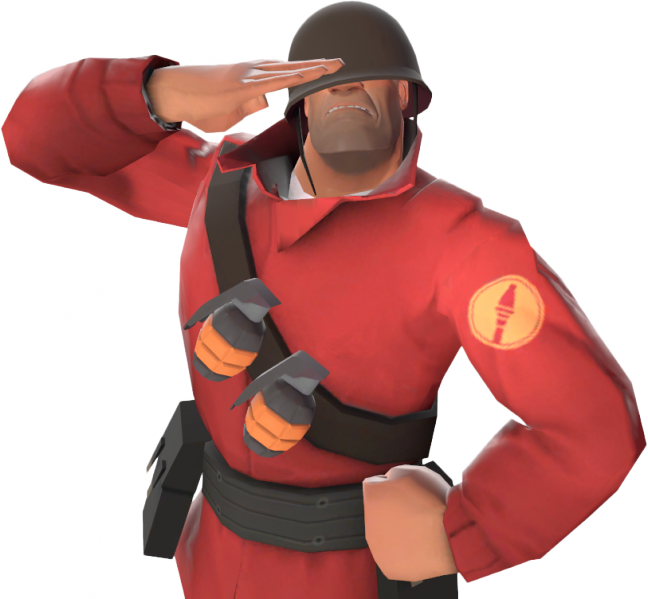 Jump Academy
We are a community of jumpers from all around the world who share the same passion for jumping in Team Fortress 2.
Join us today!
Check out the Twitch stream at https://www.twitch.tv/hugstf

Want to watch live? Connect to the SourceTV relay here:

connect stv.jumpacademy.tf:27020
---
---
Yeah, we heard you loud and clear. You guys hate pools and love big rocks.

But that's quite alright. We'll have to port the fixes from r6 and revert some changes before releasing an updated version that hopefully will make everyone happy.

In the meantime, here's a comment from the mapper:



- Launch pads, slightly slower, but still the same, you won't be able to get onto the roofs outside spawn in 2 seconds.
- Few displacement issues (Visual)

The pool will likely remain, however, I'm down for suggestions on improvements

If we never fixed what wasn't broke, the map would have always been plr_hightower, we made changes because we wanted to bring a new thing to the players.

I'm already down 50 hours a week out of study/work. If you think something is broke, you're welcome to comment on my page what you think needs changing, and why.

A lot of small fixes and tweaks were made throughout r6, a lot of things were broken, the original Hightower map was great enough for me to start my first server on almost 5 years ago, and we're still going relatively strong.

The changes to the map have been made due to common requests, statements, as well as bug reports, I study full time, on-top of working 20 + hours a week. I would like to point out, those sniper spots were mostly by accident in r5, and easily abuse-able as other classes would need to run across the whole map to respond to those threats.

What you need to NOT do, is say, "Its broken, change it back", these kinds of statements are destructive, and a good way to break the will of those involved, These servers are hosted for free with the help of admins, giving up their free time. We don't know what you want as feedback is far and few between, unless it's unpopular.
Some changes I'm already planning to make to the map with the feedback
So what went wrong? How can we improve? Please let us know in the comments.
In the meantime, enjoy.
---
Copyright © 2017 Jump Academy — Powered by
Steam
.