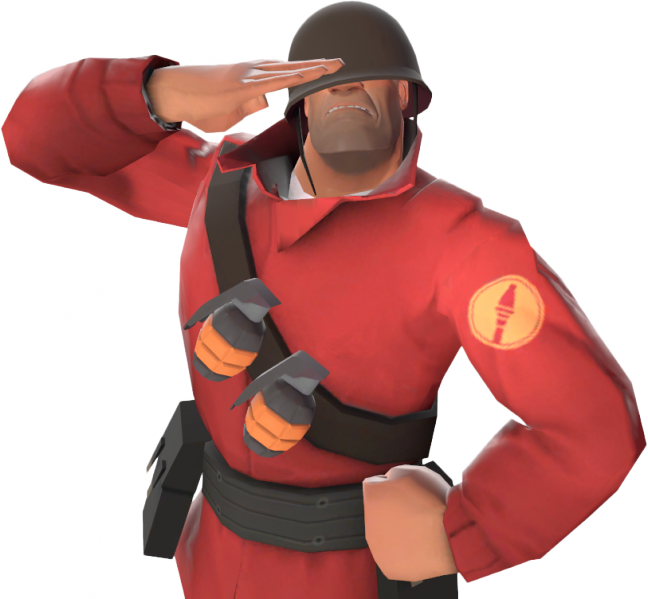 Jump Academy
We are a community of jumpers from all around the world who share the same passion for jumping in Team Fortress 2.
Join us today!
Following the migration to a more stable server provider a few months back, I have finally gotten around to fully restoring the AU server. Please update your bookmarks to:


jumpacademy.tf | Dedicated Server | AU
au.jumpacademy.tf:27035
Thanks for your patience!
Fellow upsidedownland players may also check out other servers from the
SimplyTF community
, our longstanding AU region sponsor:
Just Jump ~ SimplyTF [Regen|+Conc|Casual]
146.185.214.22:27015
Community Casual | SimplyTF [FastRespawn|Nominate/RTV|Ranks]
146.185.214.22:27025
---
Due to increasing incidents of alt accounts being used for ban evasion, we will be deploying an IP address filter on all our servers over the weekend. This filter implements IP address blacklisting across subnets run by various proxy and VPN services and is routinely kept up to date. Players connecting from an IP addresses from this blacklist will not be able to join the servers.

However, as there are legitimate reasons for the use of proxy and VPN services, we will allow for players in good standing to apply for exception on a per-account basis. To do so, head over to our Discord server at https://discord.me/jumpacademy and post in the the #ja_help channel, or PM an admin there and we will assist you further. Please do not apply in the comments of this announcement, as it will not be monitored.
---
Our US-central server provider has informed us that their Texas data center suffered a network switch failure:


We are currently investigating an apparent switch failure at our Dallas facility that has taken down many of our machines there. We have asked the facility to investigate it ASAP and will provide updates as we have them.

A staffmember who works in the early morning did not show up or find a replacement, delaying our response to this and slowing down our responses considerably. Please do not open a support request about this downtime if you are affected, but know that we are working behind the scenes to resolve it as quickly as possible.
Hopefully this will be resolved within a few hours. In the meantime, please check out our US West and US East servers listed on our main Steam group page.
---
Copyright © 2019 Jump Academy — Powered by
Steam
.